Gearing Up for Hunting Season
ISOtunes Sport Team / March 25, 2021
If you're anything like us, preparing for an upcoming hunting season, and the anticipation that comes with it, is almost as exciting as the hunt itself. There's always gear that needs updating, new hunting clothing to check out, and a bunch of new products to explore. Going into the 2021 hunting season, we thought we'd do the hard work for you and showcase a few of the products our staff is taking a hard look at.
Scent Crusher Covert Closet
ScentCrusher is not a new name to the hunting space. If you've paid any attention to odor control and scent elimination as a hunter, chances are high you've heard the name. One of Scent Crusher's exciting new products this year is the Covert Closet. The Covert Closet operates as a roller bag when traveling and transforms to a full-height closet when you arrive at camp. This innovative product offers plenty of room for storage and travel and easily organizes your gear as you prepare for the hunt.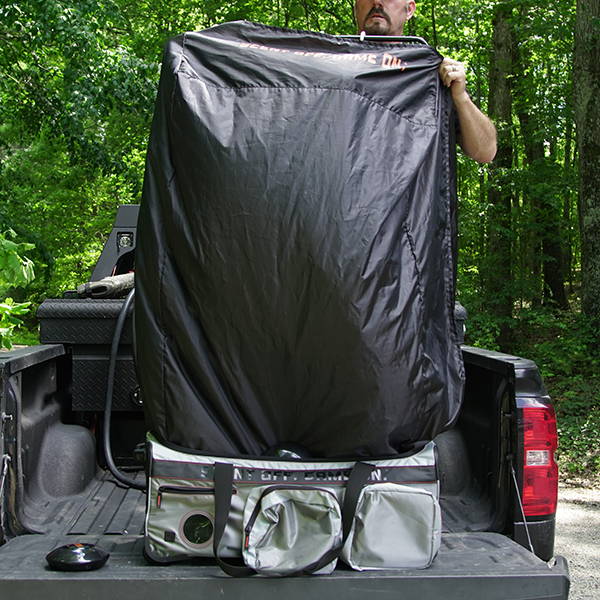 OK, so this might be an area where our team is torn. We had a thumb-wrestling tournament to determine which bow manufacturer to feature here, but decided it was best to leave that decision up to you. What we will say is this: whether you shoot Mathews, Hoyt, or any of the others, the new technology available from bow manufacturers is unbelievably impressive. Get into your local archery shop and shoot a few models for yourself.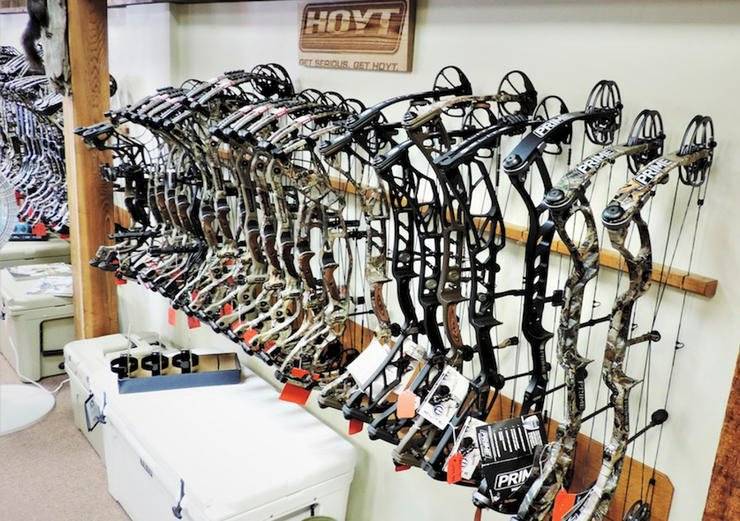 Victory Archery 95 Grain SHOKTL Insert for .166 Series Arrows
Speaking of archery equipment, we love shooting Victory Arrows. That's one thing our whole team can agree on. The clear leader in producing accurate, consistent arrows, Victory has rolled out a few exciting new products this year. One we're particularly interested in is the 95 Grain SHOKTL Insert for the .166 micro diameter arrow shafts. These micro-diameter arrows already fly faster and more accurately than any of the others we've tried. Adding this heavy Taper Lock insert are sure to have them hitting like Tyson.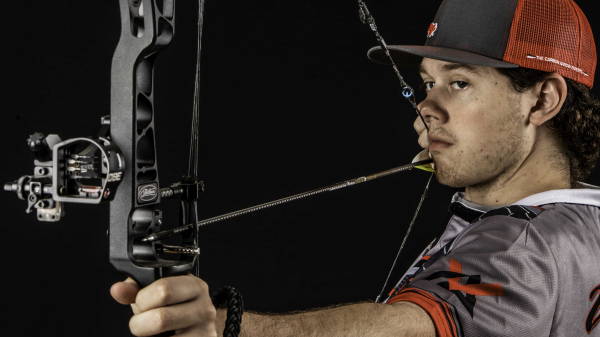 When it comes to fighting off the cold during late season hunts, it seems we've tried everything. Proper layering, the right clothing, and a lot of preparation go into making those cold-weather hunts bearable. Some interesting gear we stumbled upon are insulated hand-warming shooting mitts from Better the Hunt. With options for every style firearm, bow, or crossbow, these mitts add a really unique option to your cold-weather hunting gear arsenal. The mitts allow you to keep a bare hand on your weapon without requiring the hassle of fumbling with other gloves or mittens. It's a unique new option for sure.
For a while it seemed trail cameras were becoming a dime a dozen. There weren't a great deal of innovative options that challenged what we thought a trail camera could be. That was until we came across Black Gate Trail Cameras. With a spec sheet that reads more like a professional video camera than something you're likely to stick out in the woods, Black Gate Scouting Cameras will be our go-to for hitting the woods this year. Capable of 32 Megapixel image clarity, 4K High Definition video recording with audio, a super wide viewing angle, and a whole slew of other impressive features, the new R4K cameras are available for just a tick's hair over $100. We know, hard to believe isn't it? We'll take 10.
And knowing us, you can expect we'll all be heading to the woods, enhancing and protecting our hearing, with ISOtunes Sport ADVANCE and DEFY hearing protectors. To learn more about our own products, click here.
shooting induced hearing loss
ISOtunes Sport Team / June 6, 2021