Durability. Reimagined. Our best-selling product redesigned to meet the needs of our toughest professional customers. ISOtunes PRO 2.0 delivers best-in-class battery life, connectivity, and durability.

Interested in additional savings? A "like new", certified refurbished version of this model is currently available. Learn more.
Redesigned comfort-fit earhook
Chrome-plated brass ear stem
ANSI-certified 27 dB NRR
OSHA-compliant hearing protection
SafeMax™ 85dB volume limit
Up to 16 hour run-time
IP67 dust, water, and sweat proof
Noise-isolating microphone for clear calls in loud environments
Bluetooth 5.0
Comes with 4 pairs of ISOtunes TRILOGY™ foam eartips, 1 pair of silicone triple-flange eartips, USB cable, 2 cable management clips, 1 alligator clip, and a new-and-improved storage case for added durability in transit.
Warranty: All ISOtunes® products come with a 1-year warranty against defects in material and workmanship. The warranty does not cover damage by misuse, abuse or unauthorized modifications. We will provide a free exchange for customers who experience defective products within 12 months of purchase.* 
Guarantee: Your satisfaction is guaranteed with a 30-day money back promise. If you are not completely satisfied with your product, please contact us within 30 days of purchase and we will prove a full refund**.
*The ISOtunes Wired Listen-Only comes with a 3-month warranty. Apparel & Merchandise items are excluded from warranty & money back guarantee.
**Only items that have been purchased directly from ISOtunes.com can be returned to ISOtunes. ISOtunes products purchased through other retailers must be returned in accordance with their respective returns and refunds policy.
TRILOGY™ Eartips are included with each pair of ISOtunes. When you receive your product, try on each eartip size for comfort and fit. For optimal hearing protection, follow the directions below:
Inspect the eartips before every use for degradation or deformation. The integrity of the eartips is vital for proper hearing protection. 

Ensure the eartips are securely attached to the ISOtunes product.

Insert the eartips - make sure they are fitted, adjusted, and maintained in accordance with the manufacturer's instructions as stated in the manual included with the product.
Replace each pair of eartips every 1-3 months. For automatic replenishment and 15% off each eartip order, sign up for Subscribe and Save.

Our Best-Seller
Just Got Even Better.
ISOtunes PRO 2.0 delivers unmatched durability, improved usability, and up to 16 hours of battery life.
Our Best-Seller
Just Got Even Better.
ISOtunes PRO 2.0 delivers unmatched durability, improved usability, and up to 16 hours of battery life.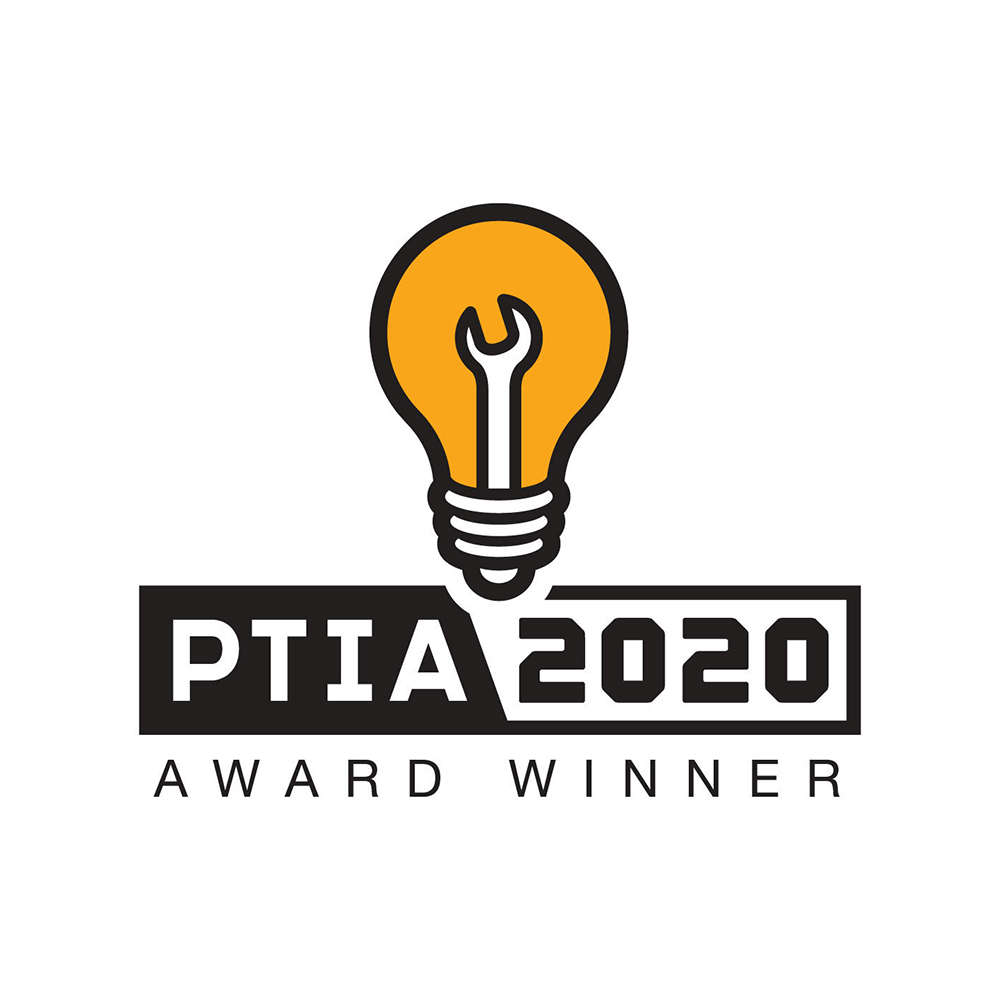 Pro Tool Innovation
Award Winner
Selected in the Hearing Protection category,
ISOtunes PRO 2.0 recently won for superior useability. Officials noted "We're most excited about is the change to an IP67 rating, protecting them from the environment you're working in and the sweat you're producing".
ISOtunes PRO 2.0 Features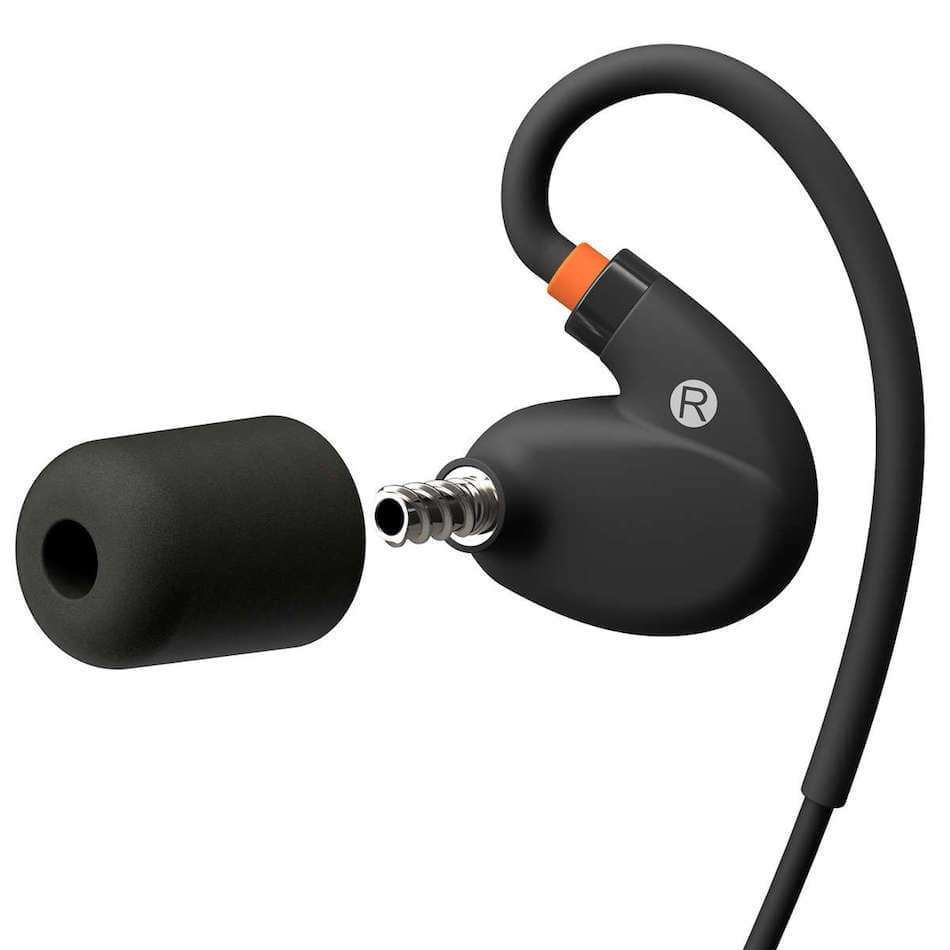 Indestructible?
As close as you can get.
PRO 2.0 is completely sweat, water, and dust proof with an IP67 rating, and features an ultra-durable ear stem of chrome-plated brass.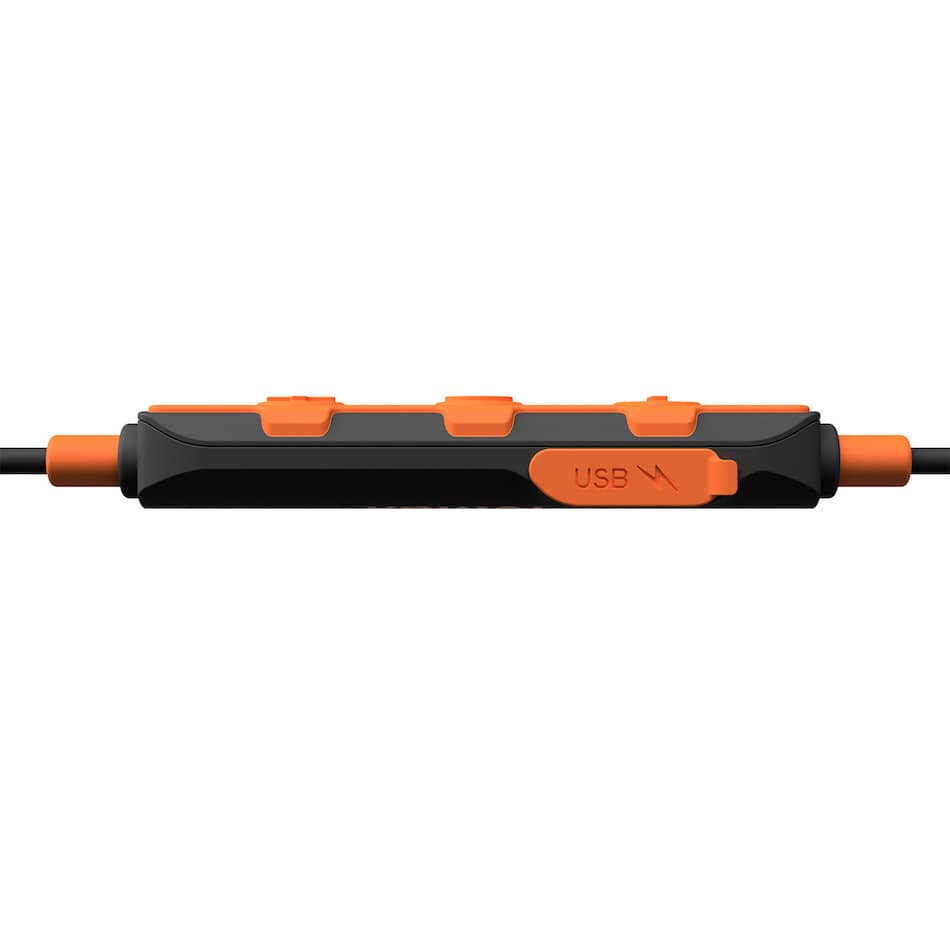 More Power, Less Down Time
Get up to 16 hours of music and talk time on a single charge.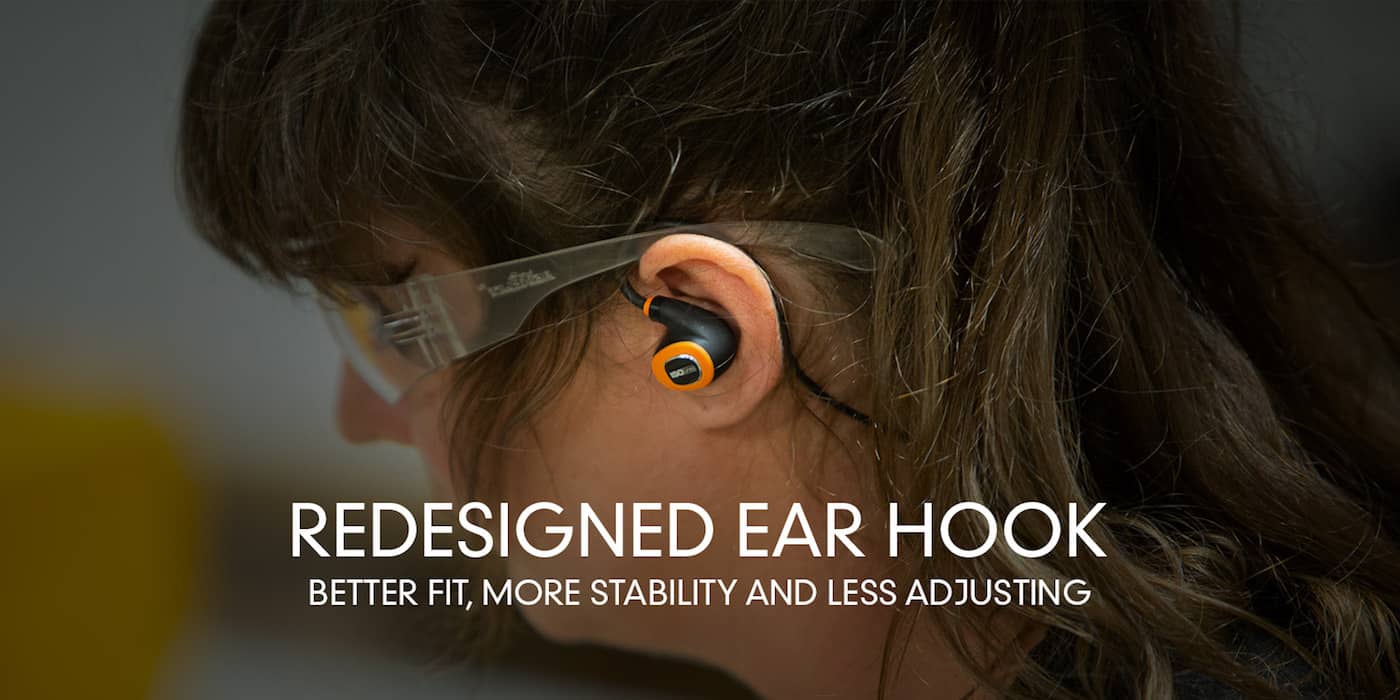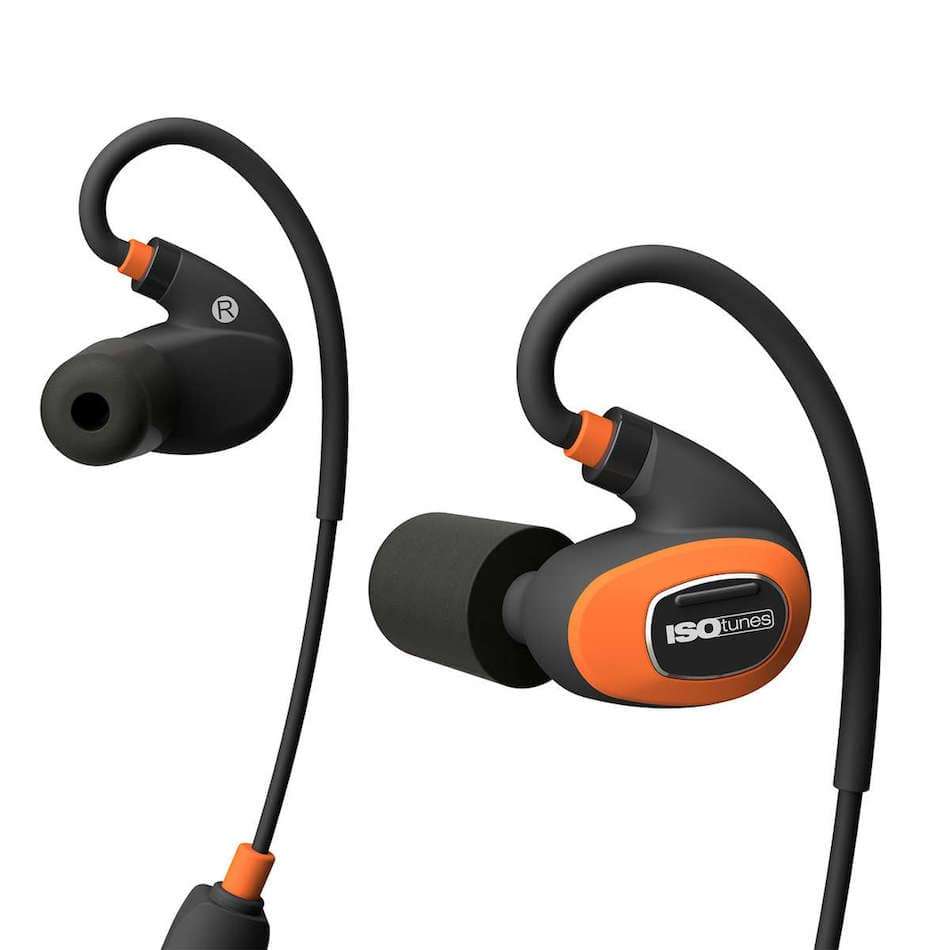 Go Even Farther
Improved connectivity and clarity with Bluetooth 5.0.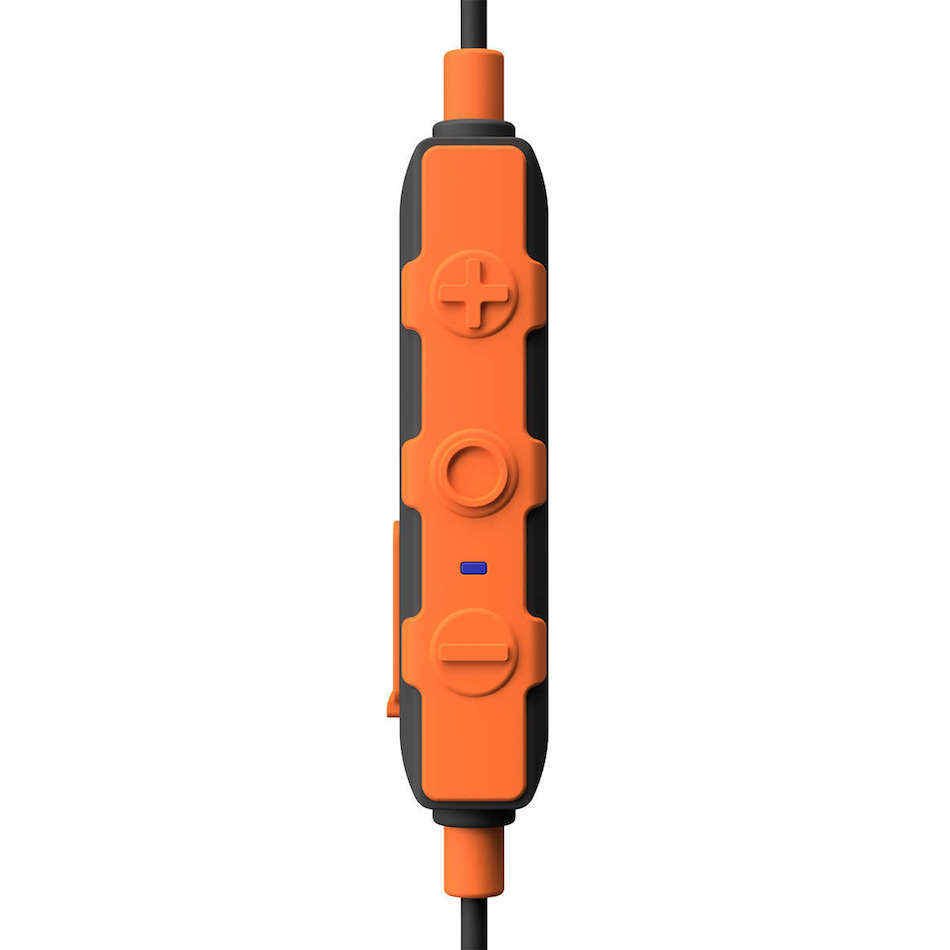 Easier-to-use Controller
A redesigned controller features larger and more pronounced buttons with a rubberized tactile feel.
Plus all the best features from the original PRO: