2021 Olympics: competitive shooting events
ISOtunes Sport Team / June 23, 2021
The 2020 Olympics, err… 2021 Olympics (thanks a lot, COVID) begin in July and there's a lot to be excited about in the competitive shooting division. For starters, did you know the very first gold medal given out at the 2021 Olympics will be from a shooting competition? Women's 10m air rifle to be exact, and it'll be given out on the very first day of the games!
360 contestants are slated to compete in shooting events at this year's Olympic games, split evenly between men and women. Competitive shooters from across the world will participate in 15 different events, from air rifle to air pistol and shotgun. The events will take place at Camp Asaka, the home of Japan's Ground Self-Defense force, and a former US Army Camp following World War II.
So what can viewers expect when these shooters take their marks in Tokyo? Let's take a look.
The air rifle and air pistol competitions have been part of the Olympic games since 1984 and 1988 respectively. Both competitions use .177 caliber pellets (4.5 mm). Shot quantities vary slightly for men and women, but participants will shoot up to 60 shots over a period of 1 hour and 45 minutes.
Since its addition to the games 1968, Olympic skeet has often been considered the most challenging Olympic shooting event. In these events, shooters maintain a steady position between two throwing machines launching a variation of singles and doubles in a specific order. Five rounds are completed with top shooters standing for an additional set to determine medal winners. Olympic skeet shooters also start with the gun off shoulder, as in when calling for the pull. Shooters will commonly have the shotgun at rest on or near their hip, only raising it after giving the signal call for clays to launch.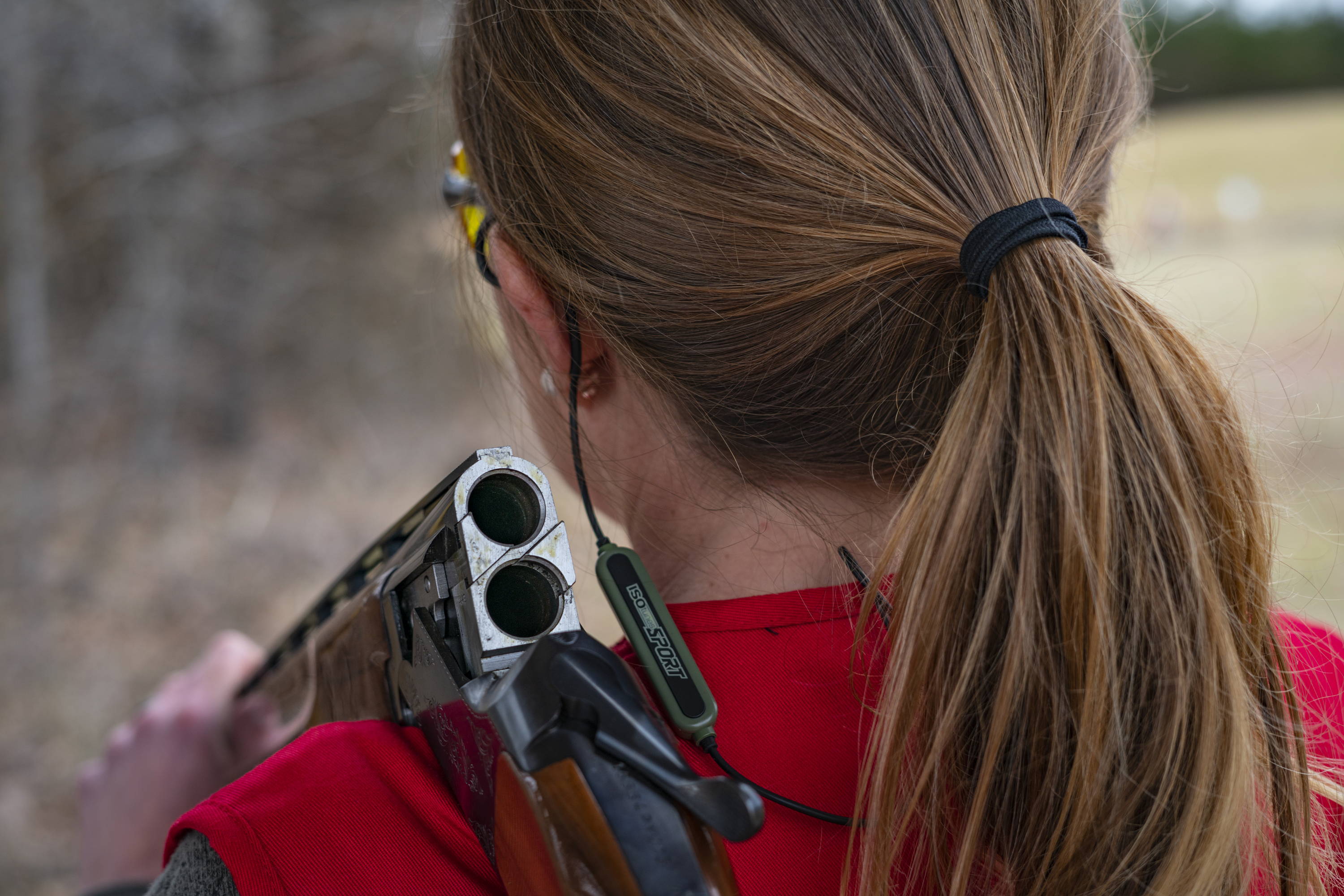 Until 1992, Olympic trap shooting was an open event, meaning men and women competed against each other. This changed in 2000, when men and women competed in separate divisions. Olympic trap is the single-target version of the shotgun competitions, and is conducted in similar fashion. Qualification runs 125 clays, with a final round of 50 to decide who climbs the podium and takes home the extra jewelry.
---
Shooting events kick off on Day 1 of the Olympics, July 24th, and conclude on Monday, August 2nd. In total, 45 medals will be handed out to those with the smoothest trigger. For full details on the shooting competition schedule at the Tokyo 2021 Olympic Games, click here.
As you can imagine, we're most interested in the health and safety of the Olympic athletes. All competitions will feature safety precautions, from procedures to PPE. To learn more about our favorite tactical hearing protection, click here.