Featuring level-dependent Aware Technology™, ISOtunes LINK Aware is an over-ear hearing protector built to be worn all day long. Communicate with colleagues and listen for warning signals all while enjoying nonstop certified protection.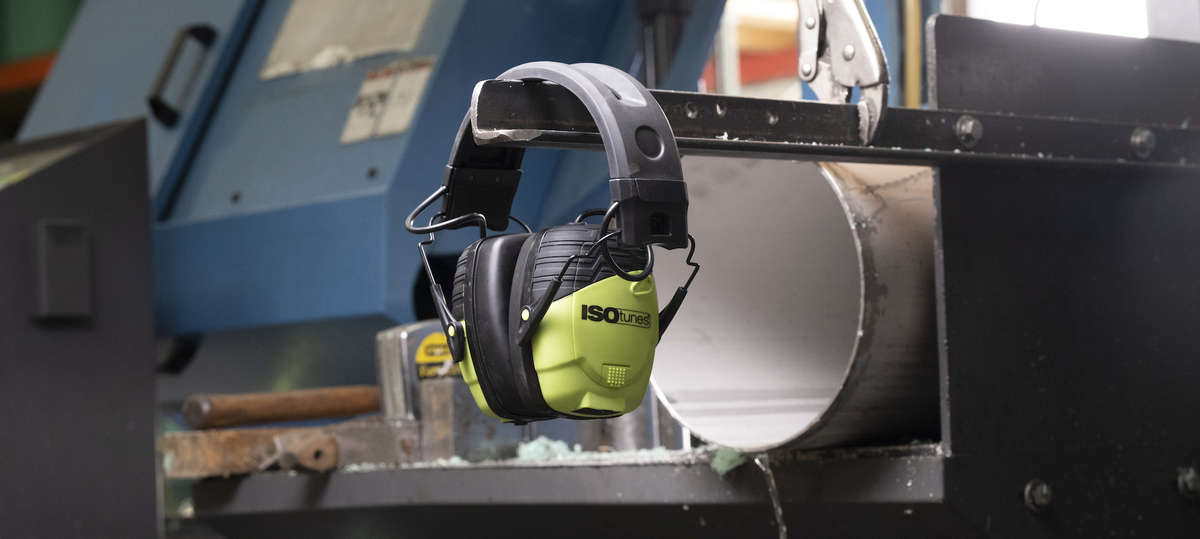 Stay Protected, Connected, and Aware
Aware Technology offers complete situational awareness and protection from harmful noises.
What is Aware Technology?
Microphones allow you to listen safely to the world around you.


Now you can hear warning signals, approaching vehicles, and colleagues. Aware Technology™ filters loud sudden sounds within 2 milliseconds so you are protected from the most damaging noises.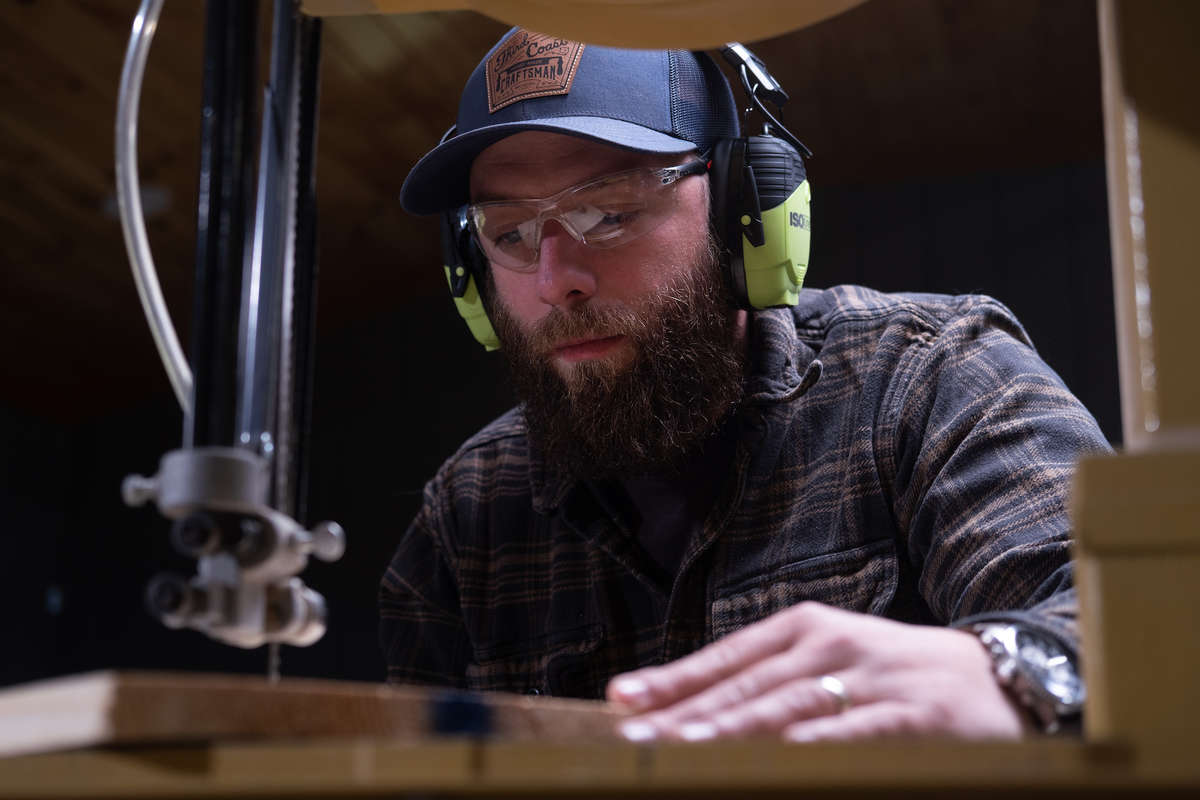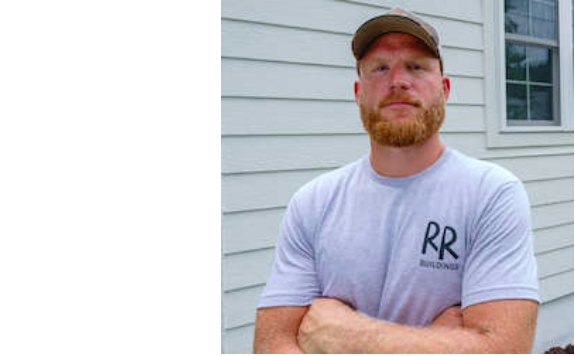 Kyle Stumpenhorst
of RR Buildings
"Hearing protection is important when working around loud noises, but it can sometimes reduce awareness of what's going on around you.


With ISOtunes Aware Technology™, not only do I get my hearing protection, but also complete awareness of my surroundings and the ability to have conversations with those I'm working with."
LINK Aware Features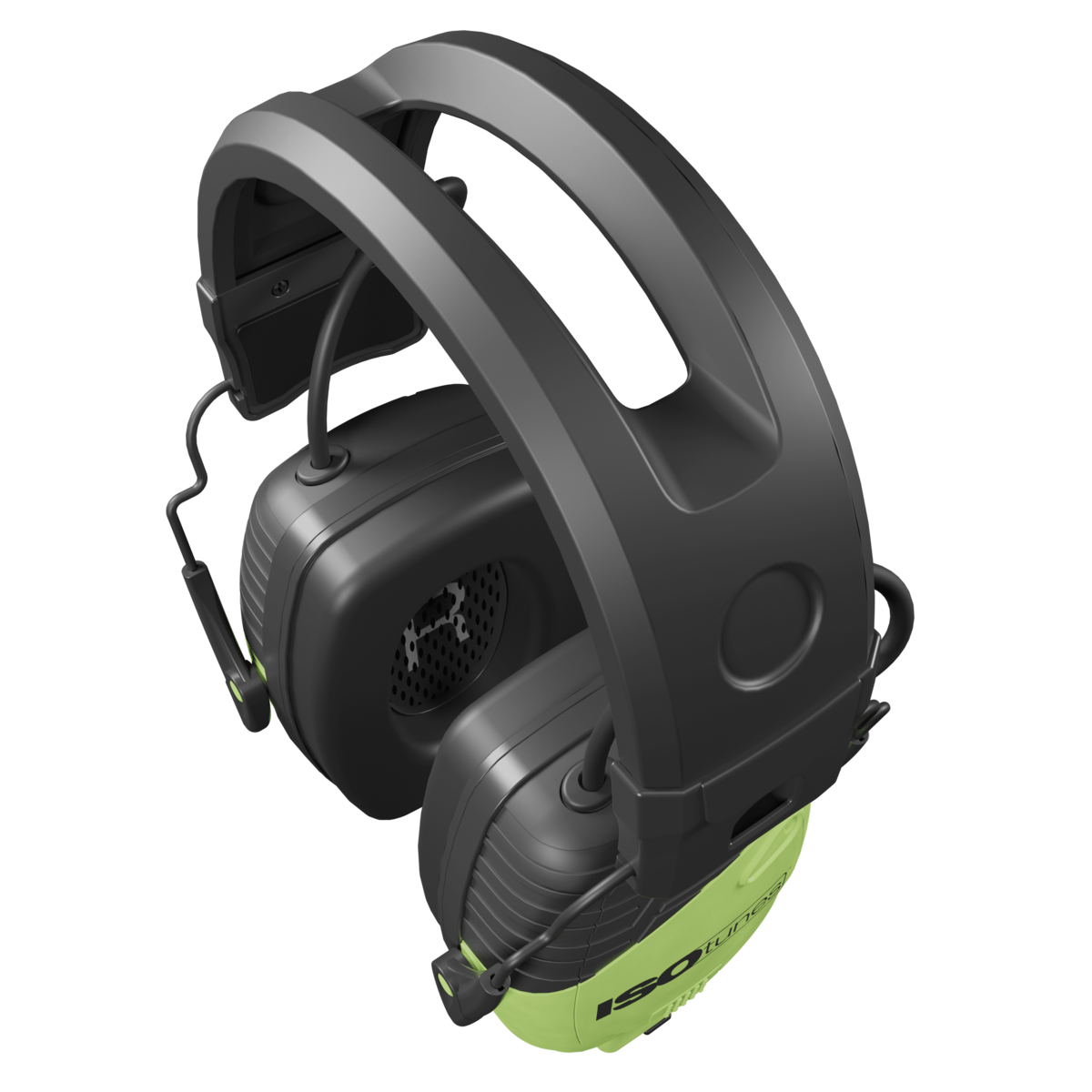 Ultimate Comfort
LINK Aware proves that earmuffs don't have to be uncomfortable. Vented headband and memory foam ear cushions are designed for comfortable use all-day. You'll never want to take it off!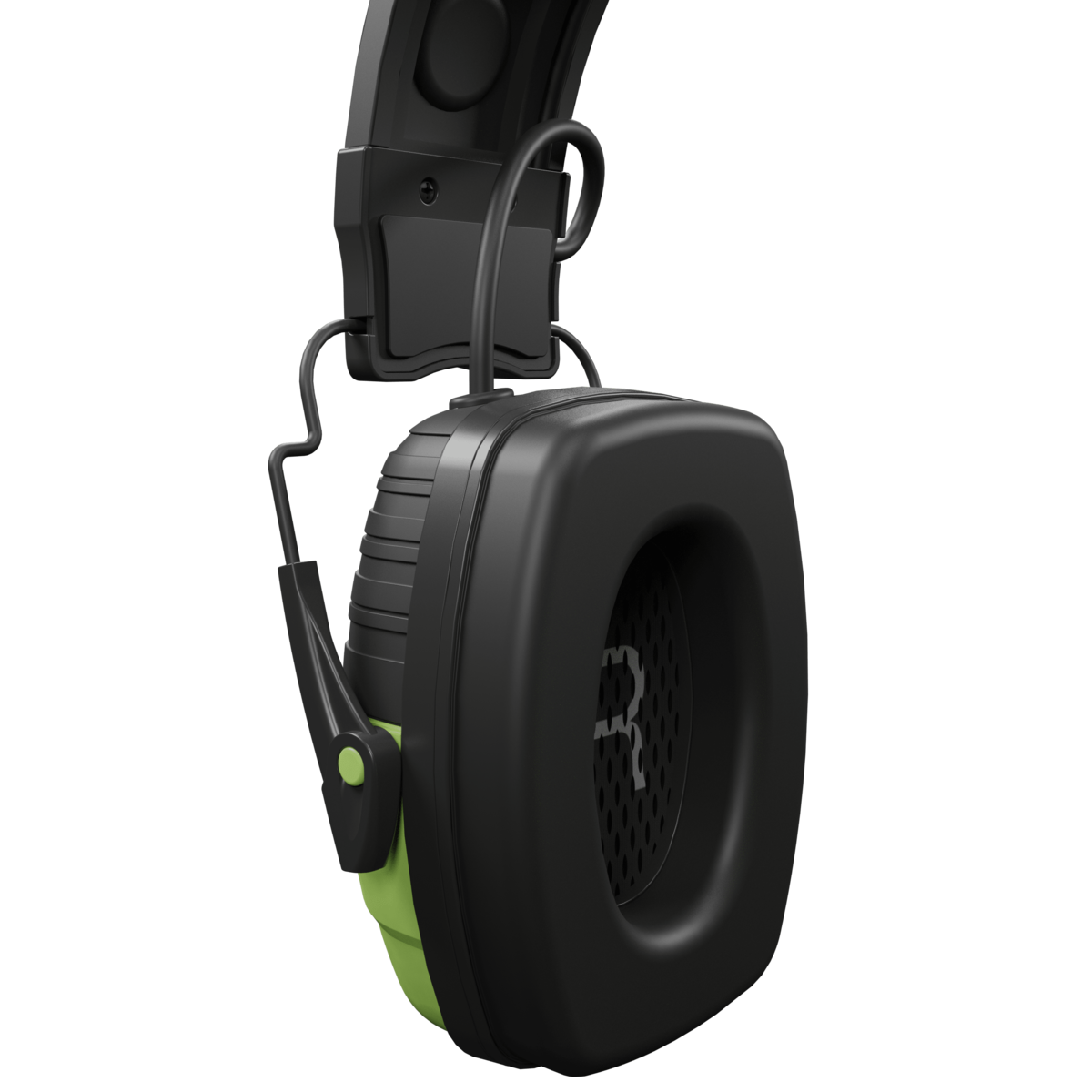 Certified Protection AND Awareness
Reduce the noise around you by 25 decibels. Pairing protection with awareness, you'll gain the ability to fully hear your surroundings with peace of mind. Confidently use these on the job site with ANSI-certification and compliance to OSHA regulations.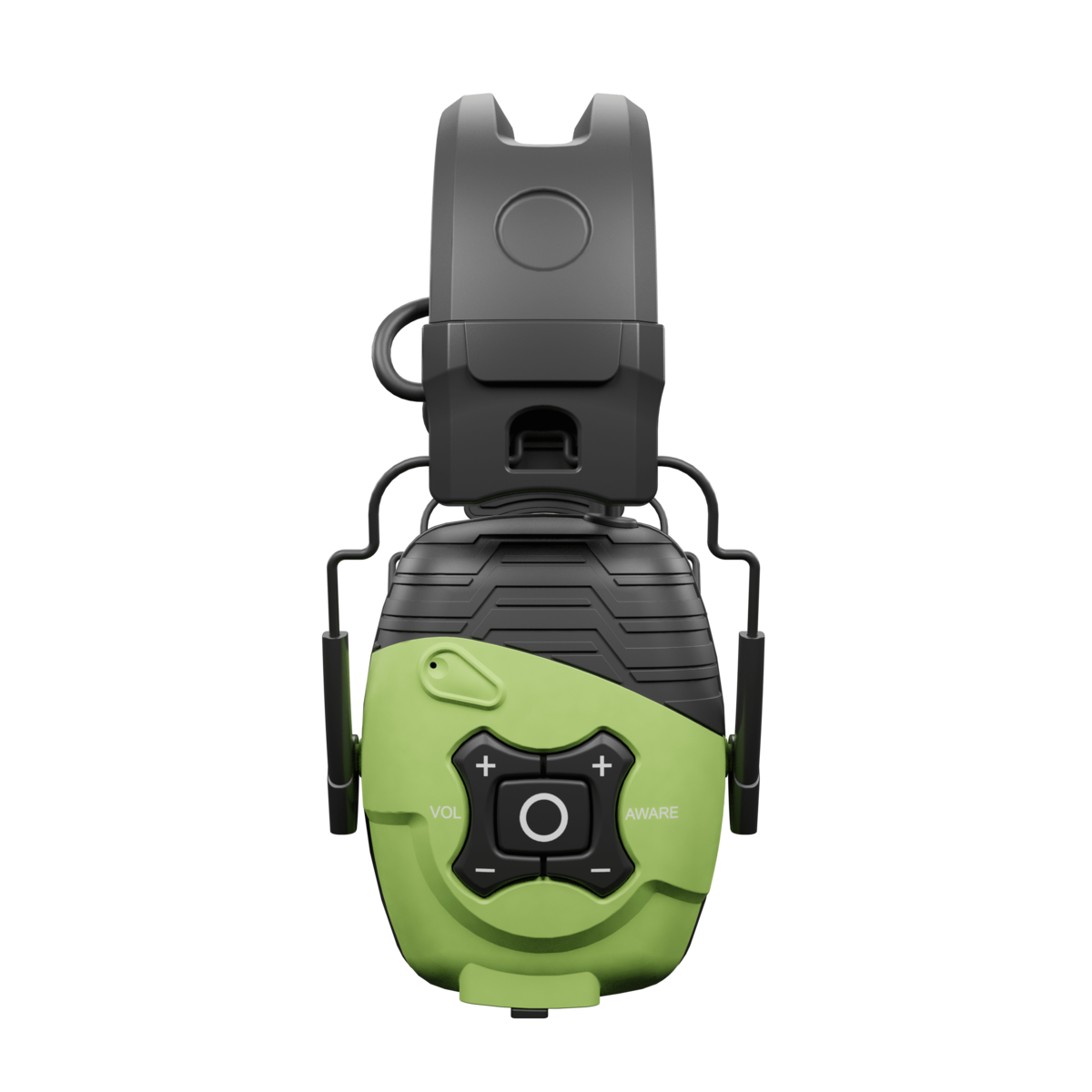 Control Your Experience
Simply adjust the Bluetooth and Aware volume output to craft your perfect listening style. LINK's large buttons are easy to locate and use.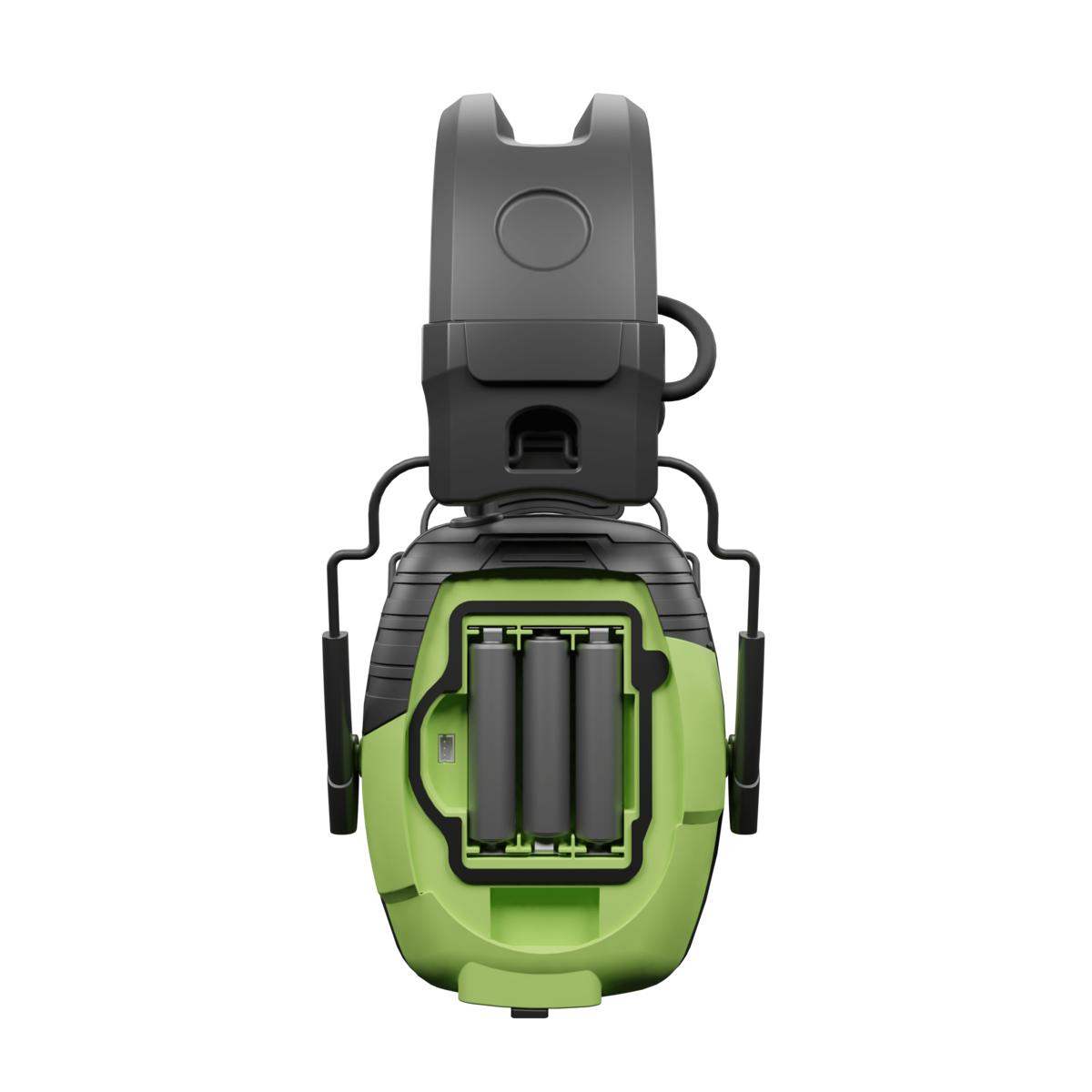 Go All-Day
With a 11 hour battery life and IPX4 water-resistant durability, LINK Aware is designed for a full day's work.
Stay Protected, Connected, and Aware
Customer Reviews
Write a Review
Ask a Question
Filter Reviews:
music
sound
Sound quality
shop
Bluetooth
head
buttons
phone
volume
problem
12/06/2021
Carol L.

United States
I recommend this product
Worth it
Purchased as a gift for my husband who absolutely loves them. Wears them while mowing the grass on the lawn tractor and working around the house. Great sound quality and connection. Recommend purchasing!
We're so glad to hear that your husband loves the headset. Thank you for the great review!
11/15/2021
Anonymous

United Kingdom
I recommend this product
Great customer service
Shipped on time from ISOtunes, DPD then lost my order. A quick email and a replacement was sent immediately free of charge. Amazing service. The product itself is great, used it for a week now whilst working alongside someone else, the aware function works really well. Meant I kept them on more than I usually would, thus protecting my hearing brilliantly. Bluetooth audio hasn't been extensively tested yet, but sounds great from the little I've used it. Definitely recommend from my limited experience. The mere fact I can put them on and forget about them means they offer more protection than any other standard product out there.
Thank you for your review, we are so glad to hear you are enjoying your ISOtunes!
11/13/2021
Gary C.

United States
I recommend this product
They work well but some surprising oversights on design
First, they work well and I do like them. It took me a few minutes to realize that the controls for "Aware Volume" "-" means quieter and "+" means louder. It's a semantic thing and I guessed wrong. There are some design issues that were disappointing: first off, all volume controls have no tactile location option at all. So if you wish to change any of the volumes controls up or down, you have to feel for them over the texture of the control area. I'm sure I'll get better with use but if there had been even a single bump on each control it would have helped and a pair of bumps or a dash on the Multi-function Button would have added to the tactile benefit potential. Another area is the weight of the thing. My old headphones (widely available) weigh 10 oz. These weighed 15-5/8 oz. My old headphones had some sealed cushion padding on the strap over the head. These have none. After I wore them for a while, the top of my head hurt. My wife, who quilts, will be making me a pad to cover the middle section. My last suggestion would have been a "power is on" light. Just a small led taking effectively no significant power drain at all but to let the user know that the power is on. As it is, you have to put them on, press, and hold the Multi-function Button for 3 seconds to see if the unit turns on or off. Forgive me but that's a silly extra level of requirement. And then there's the curious flap on the right side that covers, well, nothing. On the left side, this flap covers the USB charging plug. The existence of this extra unnecessary flap is not bad, but it is amusing. Like I said, overall I like these — but they could have been better. Hopefully if there's a 2nd edition of these head protection devices, some of my ideas will be implemented. It will be a better product if they do any of these suggestions.
Thank you for the review and feedback, Gary. We truly appreciate it as we continue to develop and improve our ISOtunes.
11/06/2021
Anonymous

United Kingdom
I recommend this product
Excellent
Excellent quality and performance
11/04/2021
steven

United States
I recommend this product
not great for gunfire environment
i asked previously about how it would do on a gun range and was given a long generic copy and paste summary of the product. Making me assume it would protect against blast sounds from from an assortment of calibers. Around 22LR to 30.06. It works poorly with munitions of shotgun slugs, 7.62 and 6.5. In both indoor and outdoor gun ranges, the sound is inconsistent when having to interact and socialize. It could be a factor of indoor airflow, gun sound shock wave, and outdoor winds. Making this product inferior in sudden sound environments versus a consistent loud noise environment.
Thank you for your purchase and feedback, Steven. We apologize for the issues you have experienced with the headphones! We do offer a 30-day return for refund period if you find the headphones will not work for you. Please do not hesitate to contact us at support@isotunes.com.